With the blessing of Founder and Chairman of Dadasaheb Phalke Icon Award Film Organisation Kalyanji Jana, National Women President and Global President of this Organization Ankita Jana, National President Shiv Aryan, Working President Dr. (hon) Gaurav Anil Shah, UAE- Senior President Jitender Kumar Singla, UAE- President Dr. Bu Abdullah, UAE- Vice President Dr. Jitendra Matlani, women president jagruti Soni,
Dubai Senior President (Women) Naghma Khan, Dubai senior president Dr. Anil sureen, Dubai President Sheikh Kaleem, Shahzad, Adnan, Amaan Shaikh, and All DPIAF team members, Dadasaheb Phalke Icon Award Films International Awards show in Dubai has been a grand affair for the last two years. This award show has been happening in Mumbai for the last 4 years, and is now being organized grandly for the last two years at the international level.
The 2nd Dadasaheb Phalke Icon Award Films International Award Show, DPIAF -Miss & Mrs India and Dubai Cultural International Fashion Show, DPIAF- Life style Iconic Award, international education iconic award, international beauty iconic award, international real estate and business iconic award, concluded with fanfare on 16th March 2023 in Dubai. Culture and tourism of 28 states of India, culture and tourism of 7 states of UAE were represented in Dubai through fashion shows. Where many Bollywood stars, businessmen, ministers, MPs, MLAs were present.
And Special Thanks To
Mr.Sachin Katarnawre (Founder 5g international and 5g studioz),
Mr Jitender Kumar Singla
Founder
(JK group of company Dubai,)
Asif Choudhry
Founder
(Nobel future land investment LLC (NFL)
Hina Kumar didi, Priya fashion studio Dubai, Praveen Shetty chairman fortune group of company Dubai, Shakeel Ahmad Meer,
Amit and Tarun sir Bristol hotel Dubai owner, Ejaz munir Dubai,
Kalyanji Jana is going to do the next project through this Organization. DPIAF Bollywood Cricket League (BCL) on 24th October 2023. This is going to be a great cricket league, it is going to be a unique league for the first time in the world. For the first time in history something new is going to happen. Generally, you must have seen that the boys' team is separate in the match and the girls' competition is separate. This is going to happen for the first time where out of 11 players, there will be 5 female players and 6 male players.
This is a unique concept. There will be 7 different teams which have never played together. In this there will be 11 influencers of Instagram, 11 builders, 11 businessmen, 11 media persons, two teams of 11 players each of TV stars, one team of film Bollywood stars. In this way players from many Fields will get a chance to see in one tournament. It will be exciting to see a team consisting of male and female players. In the ground, Cheers Girls will present the culture tourism of 28 states of India, where girls will cheer wearing the costumes of 28 states. There will also be chair girls from the seven states of the UAE. This is a great concept of Kalyanji Jana. The event will take place in Dubai on October 24th and 25th
Also there is going to be DPIAF- BCL International Iconic Award, DPIAF- Miss & Mrs India and Dubai Cultural International Fashion Show. and St. Mother Theresa University Australia Honorary Doctorate Award Function.
Along with this, DPIAF is bringing an excellent award show on 24th May in Delhi, namely 4th Nari Shakti Icon Achiever Award 2023, 2nd Netaji Subhash Chandra Bose Noble Peace Award 2023, 3rd DPIAF – Iconic  Award Delhi 2023.
It is going to be 3 award shows. The name of the first award is Nari Shakti Icon Achiever Award 2023. 95 women are being honored in this show. Women from different fields are being felicitated from all over India. Where 25 women MLAs, 12 women ministers, 7 women MPs will be present there. Apart from this, women associated with social work, media, business will be honored.
Netaji Subhash Chandra Bose Nobel Peace Award 2023 will be awarded to those people who have worked in the progress and development of the country. Those who are working for the betterment of the country will be rewarded.
Apart from this, he will be awarded the DPIAF- Iconic Award Delhi, which has done good work for the society and in the film industry. Three such beautiful programs were held in Delhi last year and this year also it will be held in Delhi on 24th May. Where many Bollywood stars, MP, Minister, MLA will be present as guest of honour.
Kalyanji Jana says that do such work that your name will also be famous and the name of the country will also be bright. Kalyanji Jana is working the way for the memory of Shri Dadasaheb Phalke ji, it is a matter of pride for the industry. Shri Dadasaheb Phalke is the father of the industry for whom Kalyanji Jana has been working continuously for years. After running an award show in the name of Dadasaheb Phalke, if anyone outside India has presented the name of Shri Dadasaheb Phalke, it is Kalyanji Jana and his entire team of DPIAF. The name of Shri Dadasaheb Phalke ji outside India was given great recognition by Kalyanji. Kalyanji Jana is working to get the statue of Shri Dadasaheb Phalke ji installed. He is working towards getting his statue installed in different states including Mumbai and is also trying to get Bharat Ratna for him.
Shri Dadasaheb Phalke's picture must be there in all the studios, for this Kalyanji is trying to do. When the film starts in the theatres, a photo of him should come after the national anthem. He is also making efforts in this direction. His statue is going to be built soon in all the states including Maharashtra, Assam, Guwahati, Because of this, Kalyanji Jana is becoming very famous among the people, Kalyanji Jana, who has fame as "Garibo ke actor" has made a name for himself in Dubai.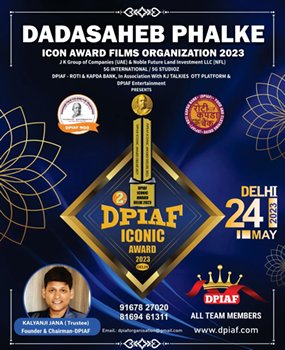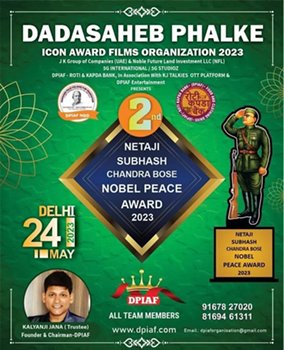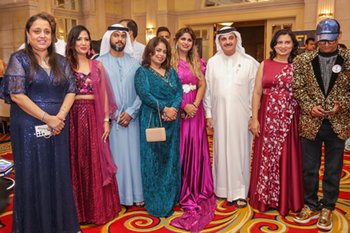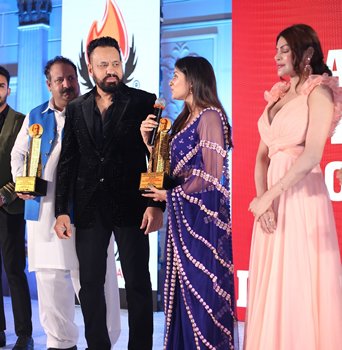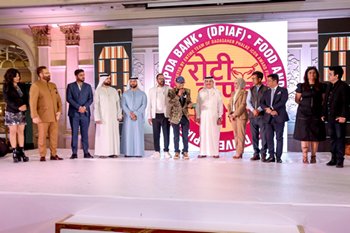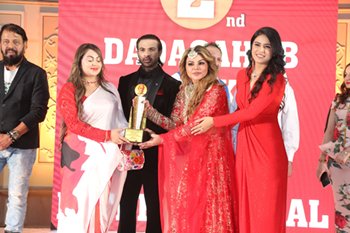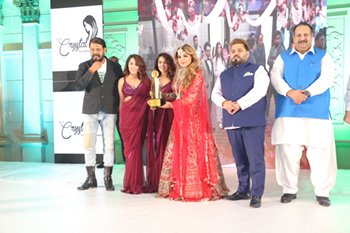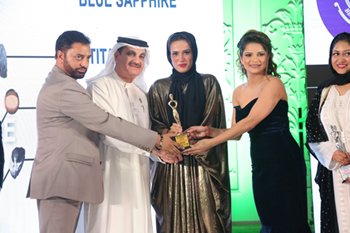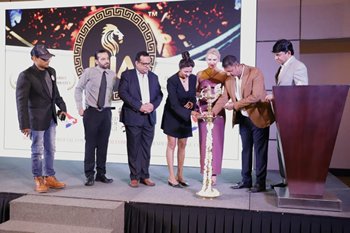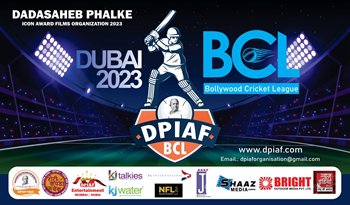 After The Success Of Dadasaheb Phalke Icon Award Films International Award Show In Dubai 2023, Now Kalyanji Jana Is Coming With DPIAF- Bollywood Cricket League (BCL)