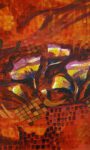 From: 4th to 10th October 2022
"UNBOUND REVERIE"
An Exhibition of Paintings by Alpa Palkhiwala, Bharti Parmar and Divya Kher
VENUE:
Nehru Centre Art Gallery
Discovery of India,
Dr. Annie Besant Road,
Worli, Mumbai 400 018
Timing: 11am to 7pm
Contact: 9265020945, 8238093457, 9827041392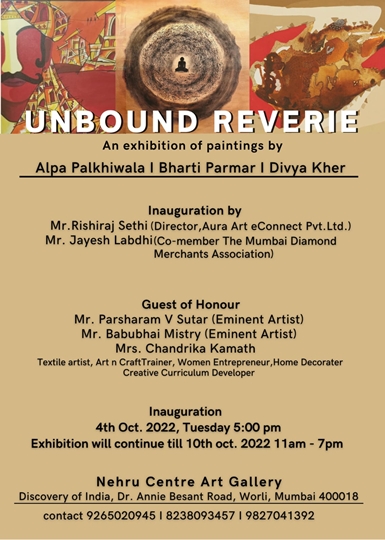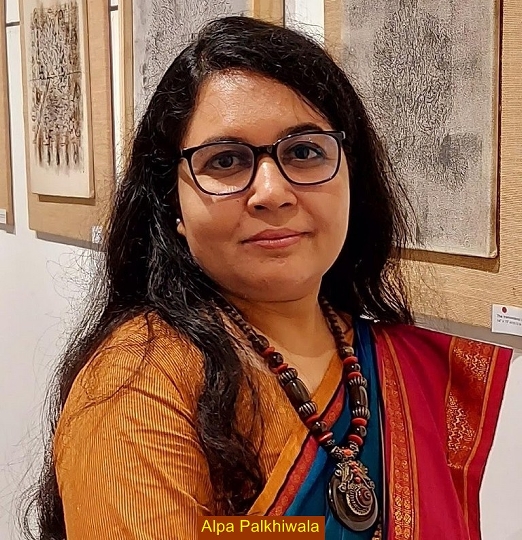 Alpa Palkhiwala – Based in Ahmedabad, Alpa Palkhiwala had her art education in fine arts and art history. She has shown her work in solo art shows earlier at Mumbai, Bhopal, Noida, Kolkata and Chicago – USA. Her work has been inspired by spiritual art through pairing of mind, body and breath, thereby rendering soul energy and peace. She has illuminated this energy in the art work with layering of earthy colours. She has also illustrated spiritual thematic peculiarity in her Transcendental Universe series using dark hues of black and grey created on canvas with acrylic colours and ink to achieve the finishing similar to etching. Her work has been widely appreciated by the art world in the earlier shows. A deep study of Indian Mythology and Jain Manuscripts and other literature find a prominent place in her present creative endeavours. She has received some guidance from Shri. Vrindavan Solanki – a veteran artist of the past era and incorporated salient features of the same in her latest series.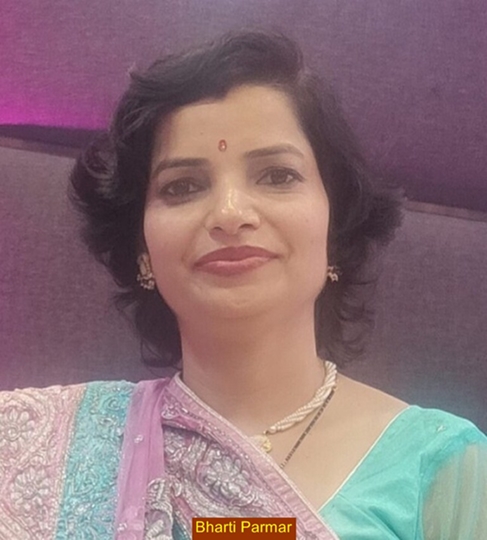 Bharti Parmar – She is based in Mathura. Her works are influenced by the impression of primitive civilization and culture where human beings used to make or embellish their paintings. She has depicted the unseen side of attraction in nature in her work. She tries to depict the mystery behind the hidden treasures of nature in their unseen or obscure/hidden iconic modules / forms. She has used different mediums such as Acrylic colours, water colours, soft pastel colours etc.  She has also shown tribal art in vivid forms in her creations. Her abstract style of work reveals the embodiment of nature in numerous iconic motifs. She has done Ph.D. in fine arts from Gwalior where she did research on tribal women artists and their cultural vignettes. She has displayed her work earlier at Bhopal, Bangalore and Gwalior and in many group art shows all over the country and abroad such as Asian Young Artists Festival – Seoul – South Korea, Asian Contemporary art exhibition, Uijungub and Busan in South Korea etc. She has got good response from art world for her earlier presentations.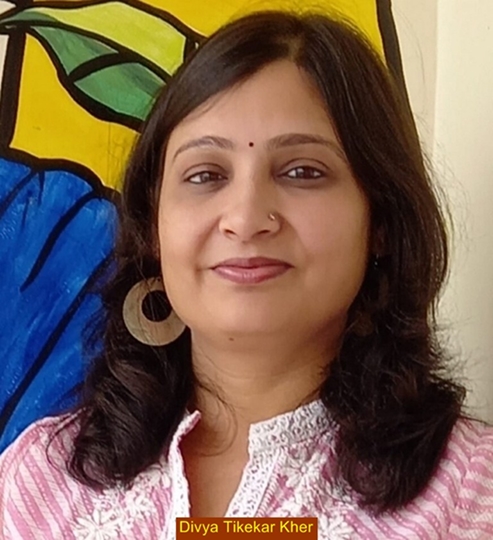 Divya Kher – She is based in Bangalore. Her works are the odes to the rural culture with an emotional charge. She has revealed simplicity of this subject in her work through happiness while dancing, talking with birds and nature with a village setting in the background. She has used vibrant and contrasting colours for painting the forehead of figures and their clothes symbolizing innocence, calmness and tranquillity. She had her art education up to M.A. in arts at Kamala Raja Girls Post Graduate College, Jiwaji University, Gwalior and Ph.D. in visual fine arts also.Her Ph.D. was nomadic block prints of Gujarat also known as "Mata ni Pachedi ". She has participated in several on line & off line shows and got good response for her work.
UNBOUND REVERIE An Exhibition of Paintings by 3 contemporary artists in Nehru Centre Art Gallery